Church services are back – Our church services are now being held in the church building. Social distancing is practiced at each service. Masks are required. Platform participants are required to sign in stating that they have no fever or other symptoms of the virus.
October 3:

We will be holding Adult Sabbath School in the fellowship hall with a Zoom link for those not attending.
Worship with us on Zoom.

We are still offering our services on Zoom so those who feel that they should quarantine themselves from others may worship with us. If you want to join us on Zoom; text, call or send an email to Karen and she will add you to those receiving the Zoom link information.
Prayer Meeting Wednesday nights at 7:00 PM via Zoom. Contact the pastor for instructions to join. Click here to join in.
Welcome to the Fort Lupton Seventh-day Adventist Church. Our Church is located across the street from the north side of Coyote Creek Golf Course at 9th and Northrup in Fort Lupton, Colorado. We are the lighthouse on the hill for the Fort Lupton community. Our church is warm and friendly. We are very active in the community.
When you are on the far east side of the property, you can see the beautiful Front Range of the Colorado Rocky Mountains, and you can't miss Mount Meeker and Long's Peak (one of the 50 peaks in Colorado with an elevation of 14,000 feet or higher, the 14ers).
Our Mission Statement: Our mission is to proclaim the everlasting gospel to South East Weld County.

We would love for you to visit our church on a Sabbath when you are in our area. Find out what is happening in our church by checking out the pages on this website. Come back every day to enjoy our daily devotional and see what is new on our calendar. Read a message from our Pastor, Nathaniel Gamble, at the Pastor's Blog.
~~~~~~~~~~~~~~~~~~~~~~~~~~~~~~
~~~~~~~~~~~~~~~~~~~~~~~~~~~~~~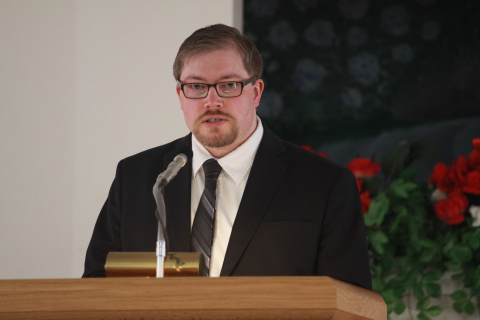 Our new Pastor, Nathaniel Gamble, grew up in the Brighton area. He attended both Brighton Adventist and Mile High Academies. He is finishing his PhD program in systematic theology at Calvin Theological Seminary, focusing on studies in Trinitarian theology. He is also pastoring the Aspen Park Church in Conifer and  assisting in the Littleton Church. We appreciate having Nathaniel as our pastor. Check out some of his messages on our media page. We are looking forward to a relationship with Nathaniel for years to come.
Use this link to see the current Bulletin

Prayer Request
Pray for Wanda's friend Beth who has cancer that has metastasized to her whole face. Pray for Beth's husband Mike also.
Sandy's brother Randy has heart problems and will possibly be getting stints.
Al Lopez has had a heart attack recently. He still has the hole in his heart.
Pray for Don Schraeder as he is still experiencing pain from his back surgery January 7.
Martin Pope is recovering from knee replacement surgery.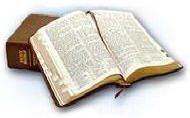 Bible Marking Class: The Bible Marking Class has finished the 26 lessons from the Discover Bible School, but by clicking the link above you can complete any that you have missed or start marking your Bible from the beginning.


Want to be involved? There are a lot of opportunities to share your talents as a part of one of the ministries of our church.
Pastor: Nathaniel Gamble
Fort Lupton Seventh-day Adventist Church
900 Northrup Ave
Mailing Address:
P.O. Box 887
Fort Lupton, CO 80621-2303
Join Us This Saturday
Service times:
Sabbath School: 10:00A
Worship Service: 11:00A